Tungsten Carbide Seat Blank
Tungsten Carbide Ball Valve Seat for Oil and Gas Industry:
*The TC Balls are manufactured as per Anti-Friction Bearing Manufacturer Association (AFMBA) standards.
*Standard sized balls in 6% Cobalt material are readily available in stock with us.
*These Tungsten Carbide Seats are used for various Oil Field Equipment and Oilfield Valves such as Conventional Gas Lift Valves, Wireline Retrivable (WLR) Injection Pressure Operated (IPO) Gas Lift Valves etc.
Product Description
1.Diameter: 0.5-60mm (OEM or ODM acceptable)
2.Application:Widely used in where extreme hardness and wear resistance is required:such as:bearings,ball screws,valves and flow meters.pen,spraying machines ,pump,machinery parts,oil,hydrochloric zcid lab,hardness measuring instrument,and so high-end industry.
3.Grade:YG6/ YG8 or as per customers' requirements
4.Material:WC 94%,Co 6% (We can also provide other material as your request. Such as: WC 92%, Co 8%; WCNi)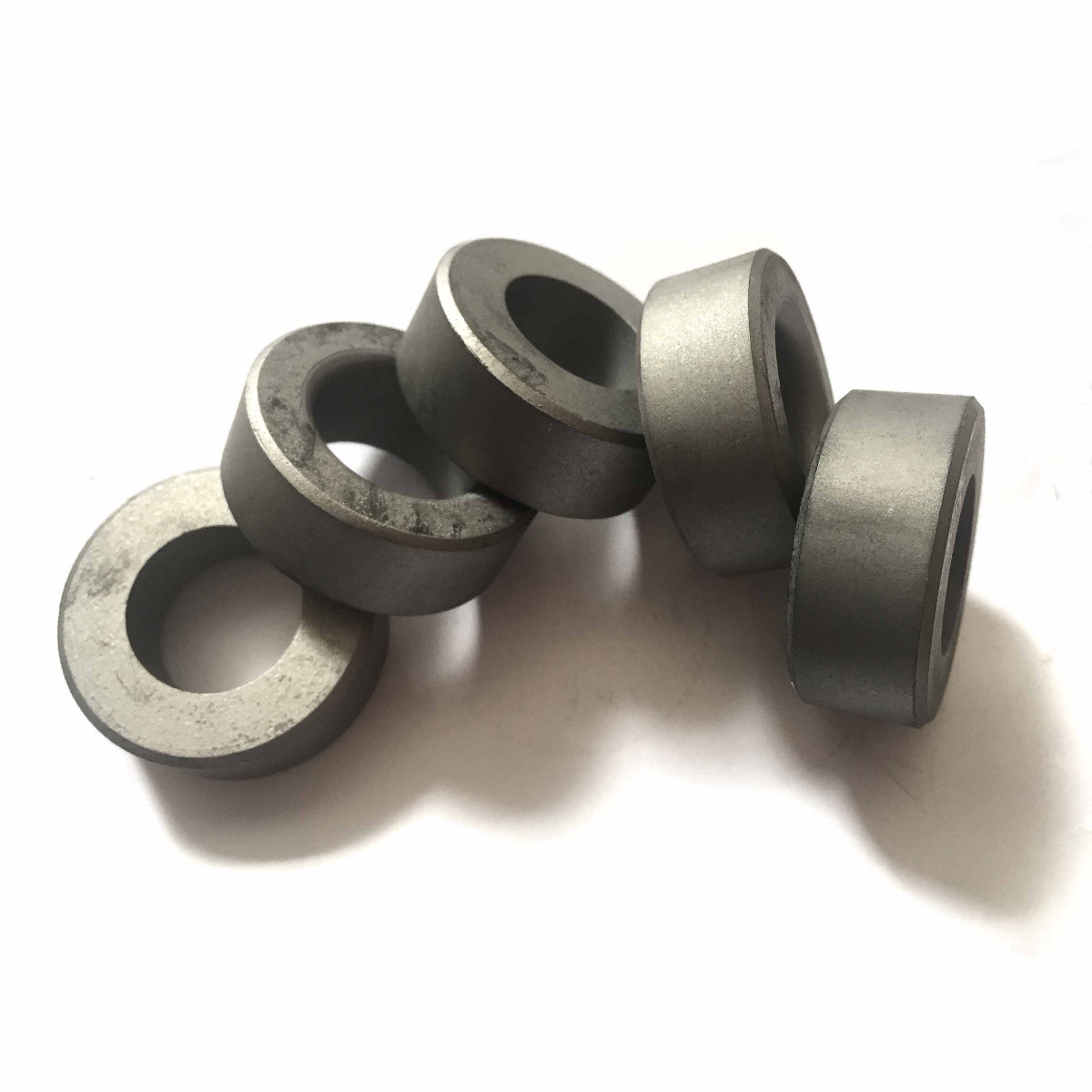 Products we supply and make are:
1. Tungsten carbide products:
Carbide Rods, Carbide Bars, Carbide Strips, Carbide Plates, STB Carbide Blanks, Drawing Dies, Cold Forginng Dies, Carbide Disc Cutters, Carbide Inserts, Carbide Shims, Carbide Burrs and Carbide Burr Blanks, Carbide Mining Bits, Carbide Drilling Bits, Carbide Cutting Tools for Wood and Bamboos, Tile Cutter Wheels, Scriber Tips, Customized Carbide Products etc.

2. Titanium and titanium alloy products:
Titanium Rods, Titanium Tubes, Titanium Pipe Fittings, Titanium Plates, Titanium Sheets, Titanium Foils, Titanium Wires, Titanium Nuts and Bolts, Titanium Brazing and Casting, Cutomized Titanium Products etc.
Marie Jay's Metal Products Co., Limited is located in Zhuzhou, Hunan, China, which is a heavy industrial city and hometown of tungsten carbide.
Marie Jay's Metal Products Co., Limited's main focus is in the metal-processing industry. We specializes in design, development, and production of metal products in the fields of tungsten carbide products, titanium & titanium alloy products, nitinol products, molybdenum products, and other casted or machined products, such as ductile iron casted & machined products, gray iron casted & machined products, aluminum casted & machined products, and copper casted or forged & machined products etc. We especially pay attention on tungsten carbide products, titanium & titanium alloy products, and nitinol products.
We are a professional Chinese manufacturer and supplier. And also we work with some factories by joint stock method. Our prices are competitive, and we can supply good quality products and comprehensive services as well.
Marie Jay's Metal Products Co., Limited
Tel: +86-731-22130772, 28112392
Fax: +86-731-28112381
Address of Our Office:
B402 Chuangxin Building,1 Mingri Road,Tianyuan District, Zhuzhou, Hunan, China
Группа Продуктов : Изделия из карбида вольфрама > Шарики карбида вольфрама и мест