Tungsten Carbide inserts
K25 GTB 1181

Product Description
1.Made from 100% virgin raw material.
2.produced with advanced equipments and perfect workmanship.
3.All products go through in-process and final inspection.
4.Stable and continuous production ability.
5.For roughing, semi-finishing and finishing.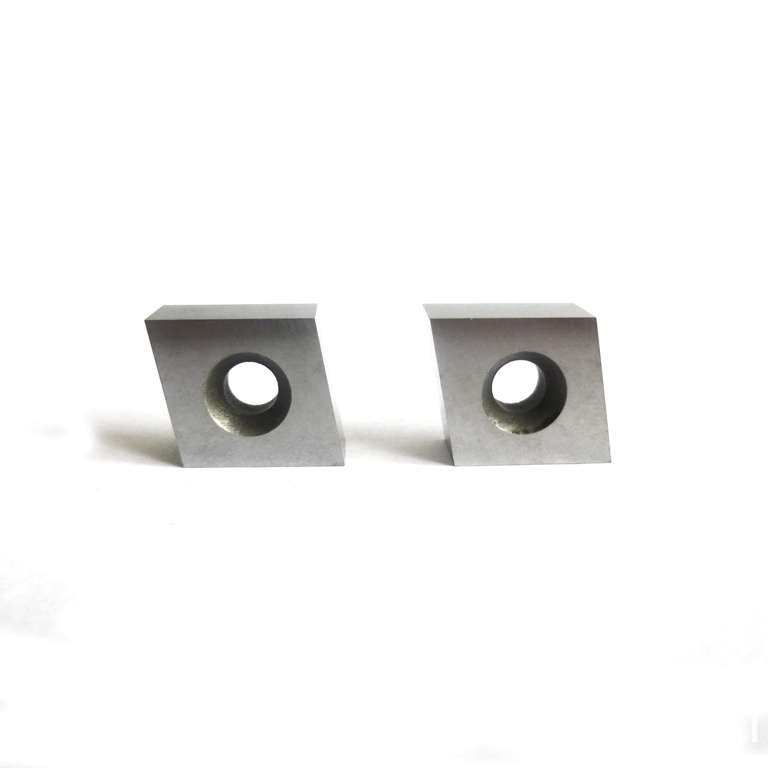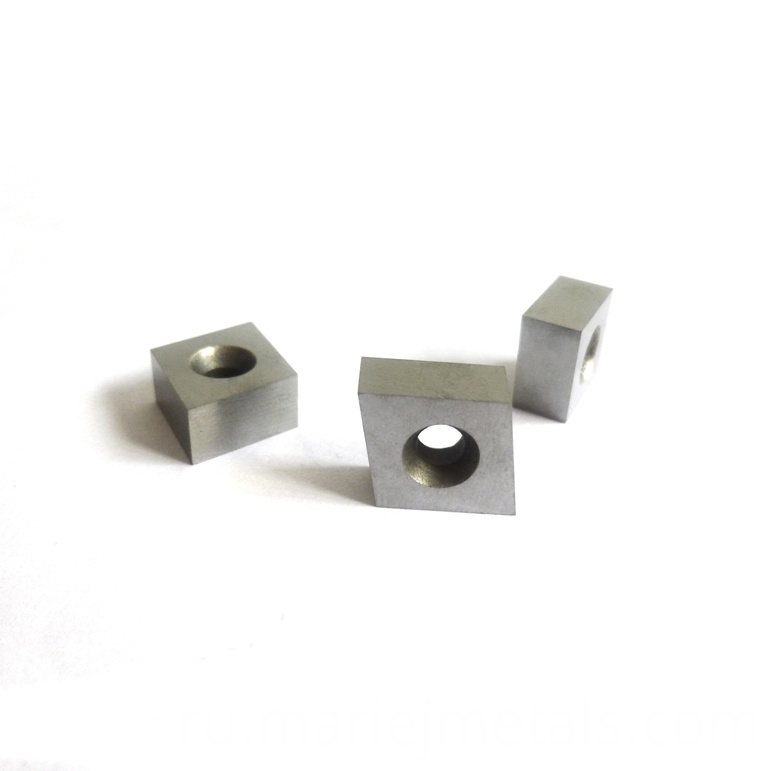 Composition
Cemented carbides are metal matrix composites where carbide particles act as the aggregate and a metallic binder serves as the matrix (like gravel aggregate in a matrix of cement makes concrete). Its structure is thus conceptually similar to that of a grinding wheel, except that the abrasive particles are much smaller; macroscopically, the material of a carbide cutter looks homogeneous.
The process of combining the carbide particles with the binder is referred to as sintering or hot isostatic pressing (HIP). During this process the binder eventually will be entering the liquid stage and carbide grains (much higher melting point) remain in the solid stage. As a result of this process the binder is embedding/cementing the carbide grains and thereby creates the metal matrix composite with its distinct material properties. The naturally ductile metal binder serves to offset the characteristic brittle behavior of the carbide ceramic, thus raising its toughness and durability. By controlling various parameters, including grain size, cobalt content, dotation (e.g., alloy carbides) and carbon content, a carbide manufacturer can tailor the carbide's performance to specific applications.
The first cemented carbide developed was tungsten carbide (introduced in 1927) which uses tungsten carbide particles held together by a cobalt metal binder. Since then other cemented carbides have been developed, such as titanium carbide, which is better suited for cutting steel, and tantalum carbide, which is tougher than tungsten carbide.[1]
Physical properties
The coefficient of thermal expansion of cemented tungsten carbide is found to vary with the amount of cobalt used as a metal binder. For 5.9% of cobalt a coefficient of 4.4 µm·m−1·K−1 is found, whereas the coefficient is around 5.0 µm·m−1·K−1 for a cobalt content of 13%. Both values are only valid from 20 °C (68 °F) to 60 °C (140 °F), but more data is available from Hidnert.[2]
Applications
Inserts for metal cutting
Carbide is more expensive per unit than other typical tool materials, and it is more brittle, making it susceptible to chipping and breaking. To offset these problems, the carbide cutting tip itself is often in the form of a small insert for a larger tipped tool whose shank is made of another material, usually carbon tool steel. This gives the benefit of using carbide at the cutting interface without the high cost and brittleness of making the entire tool out of carbide. Most modern face mills use carbide inserts, as well as many lathe tools and endmills. In recent decades, though, solid-carbide endmills have also become more commonly used, wherever the application's characteristics make the pros (such as shorter cycle times) outweigh the cons (mentioned above).
Insert coatings
To increase the life of carbide tools, they are sometimes coated. Four such coatings are TiN (titanium nitride), TiC (titanium carbide), Ti(C)N (titanium carbide-nitride), and TiAlN (titanium aluminum nitride). (Newer coatings, known as DLC (Diamond-like carbon) are beginning to surface, enabling the cutting power of diamond without the unwanted chemical reaction between real diamond and iron.) Most coatings generally increase a tool's hardness and/or lubricity. A coating allows the cutting edge of a tool to cleanly pass through the material without having the material gall (stick) to it. The coating also helps to decrease the temperature associated with the cutting process and increase the life of the tool. The coating is usually deposited via thermal CVD and, for certain applications, with the mechanical PVD method. However, if the deposition is performed at too high temperature, an eta phase of a Co6W6C tertiary carbide forms at the interface between the carbide and the cobalt phase, which may lead to adhesion failure of the coating.
Inserts for mining tools
Mining and tunneling cutting tools are most often fitted with Cemented Carbide tips, the so-called "Button Bits". Only man-made diamond can replace the Cemented Carbide buttons when conditions are ideal, but as rock drilling is a tough job the Cemented Carbide button bits remain the most used type throughout the world.
Rolls for hot-roll and cold-roll applications
Since the mid-1960s, steel mills around the world have applied cemented carbide to the rolls of their rolling mills for both hot and cold rolling of tubes, bars, and flats.
If you have any interest, please inform us.

We, Marie Jay's Metal Products Co., Limited, are a professional supplier and manufacturer of tungsten carbide products, suchCarbide inserts, carbide shims, carbide rods, carbide plate and bars, carbide drawing dies,
Carbide endmills, carbide balls, carbide burrs, carbide mining tools, etc.

With several years development, our products have been exported to U. S. A, Germany, Italy, Russia, South America etc. With good quality and competitive prices. Our hard working attitude and responsiveness are approved by our customers. And we would like to establish new business relationships with new customers.
Contact us today and you will enjoy benefits of good quality and services from our products!
Marie Jay's Metal Products Co., Limited
Tel: +86-731-22130772, 28112392
Fax: +86-731-28112381
Address of Our Office:
B402 Chuangxin Building,1 Mingri Road,Tianyuan District, Zhuzhou, Hunan, China
Группа Продуктов : Изделия из карбида вольфрама > Вставками из карбида вольфрама